ATM/Visa Debit Card

Card Lost or Stolen? Report it immediately at (847) 432-7800 during bank hours and at (800) 472-3272 after hours or on holidays.
Whatever you need, your debit card is a great way to pay!
Our Debit Card is a convenient way to pay. From coffee to lunch, you can use your card at your favorite retailers and restaurants. So it's perfect for those little purchases you make every day.
When reviewing your account activity it's easy to spot your debit card transactions since they clearly display the transaction information, as well as the date and amount of the transaction. To make staying on top of your account even easier, enroll in Online Banking.
Card Fraud Text Alerts
Card Fraud Text Alerts will notify you immediately if a suspicious transaction is detected on your debit card by sending a text to your cell phone. This allows you to instantly and easily review transactions that may be fraudulent and help protect your account.
How it works:
You will receive a text from 37268. If the transaction is legitimate, you will confirm by replying "Yes" and no further action is required.
If you believe the transaction is fraudulent, you reply "No" to the text message. The transaction will be blocked, and you'll receive another message with this number, (877) 253-8964, to call for follow-up. When you call, for verification purposes, you will receive an access code via text.
If we do not receive a response to our original text alert, the card will be restricted, and the debit cardholder will be contacted by phone for verification purposes.
Opting Out:
To opt-out of Card Fraud Text Alerts, reply STOP when a text message is received. Cardholders who opt-out will only receive phone calls regarding potentially fraudulent activity.
Your Wallet Just Got Smarter
Purchasing has never been easier. Now you can add your debit card to Apple Pay®, Google Pay®, or Samsung Pay® to pay quickly and conveniently at checkout in stores, online, and for in-app purchases. Watch the video below to learn how to use your digital wallet!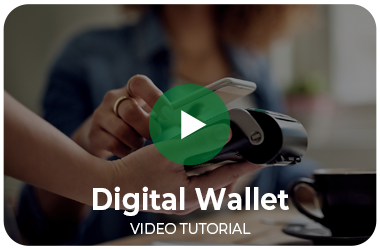 ATM Locator
We haven't counted, but we're pretty sure there are at least a million better ways to spend your money. That's why we offer you access to the surcharge-free MoneyPass and Star ATM Networks. Just look for the MoneyPass® and Star® network logo. Click the MoneyPass logo to access the ATM locator. Star does not provide an ATM locator.
Our ATMS
Drive-Thru and Walk-Up ATM Available

1835 First Street

Highland Park, IL 60035

Drive-Thru ATM Available

633 Skokie Blvd.

Northbrook, IL 60062

Walk-Up ATM Available

8833 Gross Point Road

Skokie, IL 60077
Visa Debit Card Purchase Alerts
Now you have more tools available for tracking your Visa Debit Card activity. With Visa Purchase Alerts powered by Visa, you can receive near real-time updates via text message or email. You can also act quickly to help reduce fraud and monitor your account, wherever you are. Visa Purchase Alerts powered by Visa is free for First Bank Visa Debit cardholders.
Sign up at www.visa.com/purchasealerts
Disclosure: Actual time to receive Alerts powered by Visa dependent on wireless service and coverage within area. Alerts service may not be available in all areas. Gasoline alerts may not include purchase amount. Account activity qualifying for Alert service may vary by issuer. Additional restrictions apply. Message and data rates may apply. Consult your cell phone service provider for details.
Visa Account Updater (VAU) Opt-Out
As of October 2017, Visa has required that all financial institutions to participate in an Account Updater Service known as "Visa Account Updater" (VAU).
VAU is a free service that will provide updates to merchants who maintain your Visa Debit Card information on file in order to process your preauthorized recurring payments such as subscription services, utility companies, etc. This VAU service is ONLY for recurring payments that you have authorized directly through these merchants.
You will automatically be opted-in to utilize the VAU service and merchants will receive your updated card information when you receive a new card or when your card information has been updated for any reason (i.e. expired card, lost or stolen card, etc.)
First Bank is providing you the opportunity to opt-out of "Visa Account Updater" (VAU) service. Click on the links below to learn more, opt-out or opt-in.
More Information
Please contact a Banker for a complete disclosure of the terms and conditions and interest rate information if applicable.